All available boats in our offer have price with Early booking discount. To make our offer even more attractive for you, we decided to reduce the prices by another 5% discount – which is time limited till the end of March and only for QUEEN AXIERA till end of May. During the booking process you need to use promo code LETSGOSAILING to activate the special extra discount.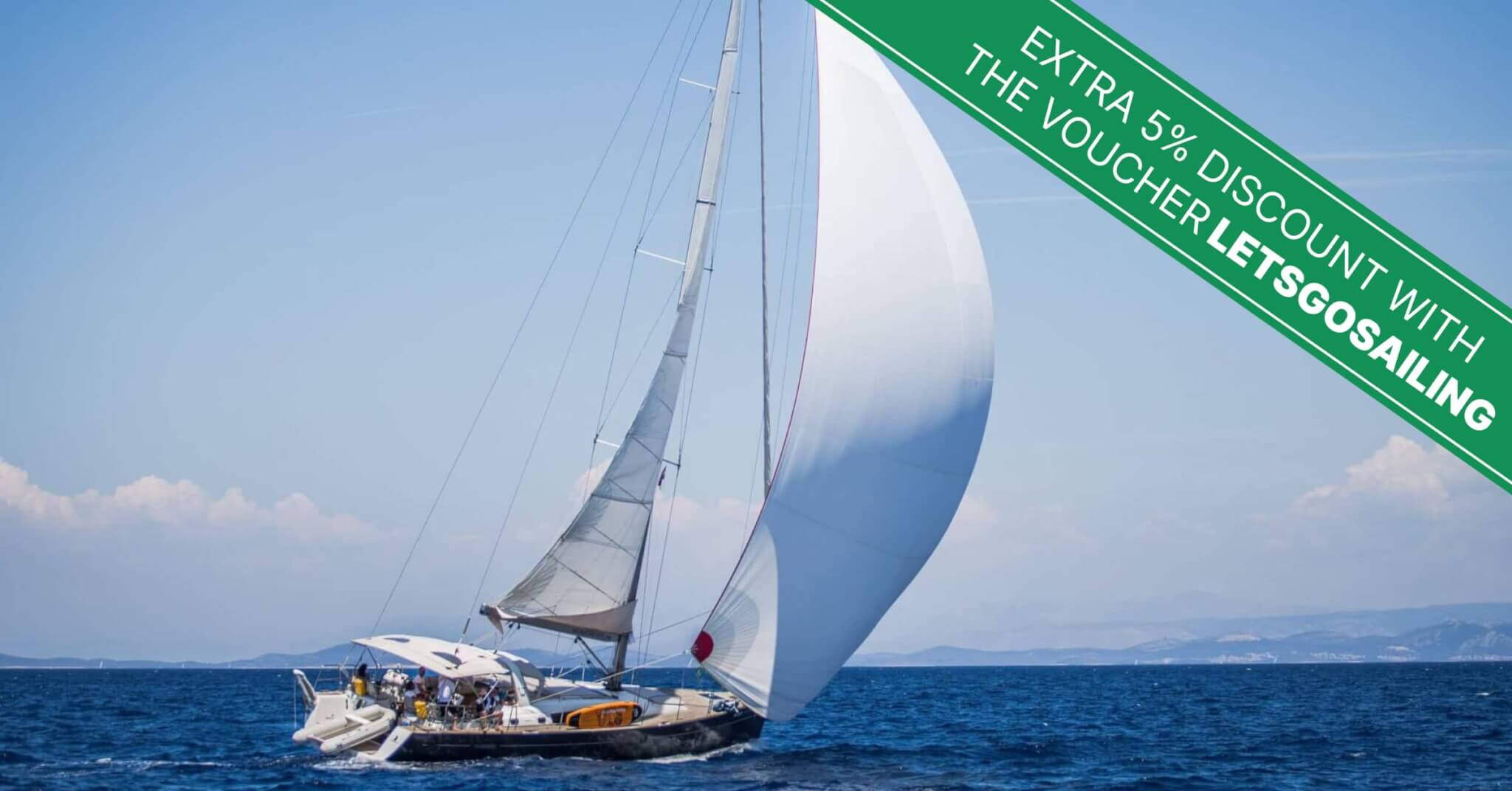 What should be your next steps? Click here and simply choose one of our boats from our charter company.
Is your date or yacht already not available? Our charter company LUXURY SAILING offers luxury yachts and luxury catamarans primarily in Croatia but we cooperate with hundreds of charter companies all over the world and therefore we can offer more than 20.000 boats either as bareboats or crewed boats. So do not worry, we are pretty sure that we will find you your dream boat and dream location. Click here and choose the date, country and yacht from our business partners that suits you the most and you are ready to go for sailing with us. As you can see, there are really no limits here!
The special time limited discount is applicable to any sailing yacht / catamaran you book through Luxury Sailing. Make sure to reserve your preferred date or yacht on time.
Do you have any doubts or questions about the vacation on a yacht? Let us solve them together.
The most frequently asked questions of our clients include:
What type of boat to choose – catamaran or sailing yacht?
Do I need any previous experience with sailing?
Can I rent a boat without a captain's license?
How about seasickness?
… and is this kind of vacation right for me?
Make sure to contact us as we are here to assist you, tailor the sailing experience to meet your expectations and support you with answers. Let's talk about your specific needs.
Contact us either via online chat 💬, email ✉️, or call us 📞 +421 903 782 882 on WhatsApp/Viber/Facetime 🙂 
Looking forward to seeing you onboard!