Even though this year's vacation season is over, that's why it's an ideal opportunity to think about your next holiday adventure. And what could be better than warming up with an idea of a sun-drenched yacht on cold days? A luxury boat cruise, as a vacation form, has recently become a very popular phenomenon. Time spent on a boat is an unforgettable and very intense experience. By cruising, you will have the opportunity to experience the beauty of the Croatian coast, in a completely different, original, and authentic way. Besides the beautiful scenery, you can enjoy even more. The cruises we offer are a guarantee that everyone will experience the best, even those who want just a holy peace from everyone during their vacation 🙂
From the adventure cruise offer, you can choose the Relaxing cruise, Gastronomic cruise or Wine cruise. 
In the article you will find answers to these questions:
How to enjoy Relaxing cruise?

How to spoil your taste buds during the Gastronomic cruise?

Where to find the best vineyards during the Wine cruise in Croatia?

Why think about vacation already?

Plus, great tips in the end!
__________________________________________________________________________
Indulge yourself during Relaxing cruise
Relaxing adventure cruise is suitable for those who like to enjoy relaxation and luxury during their holiday. The daily cruise program consists of sailing, fishing, water games, swimming, or snorkeling in crystal clear bays. This program is enriched with exclusive massages. During the relaxing cruise, you can enjoy 8 hours of massage every day. We offer a wide range of different types of massages, so you can choose the right one for you and enjoy a perfect rest aboard one of our fully equipped boats. 
You can choose from the following types of massages:
Acupressure with massage, Sports massage, Breuss massage, Relaxation and Anti-stress massage, Soft techniques and Myofascial massage, Bamboo massage, Hand lymphatic drainage, Anti-cellulite massage, Honey detoxifying massage, Reflective back massage, Hot stone massage, and Wrap massage.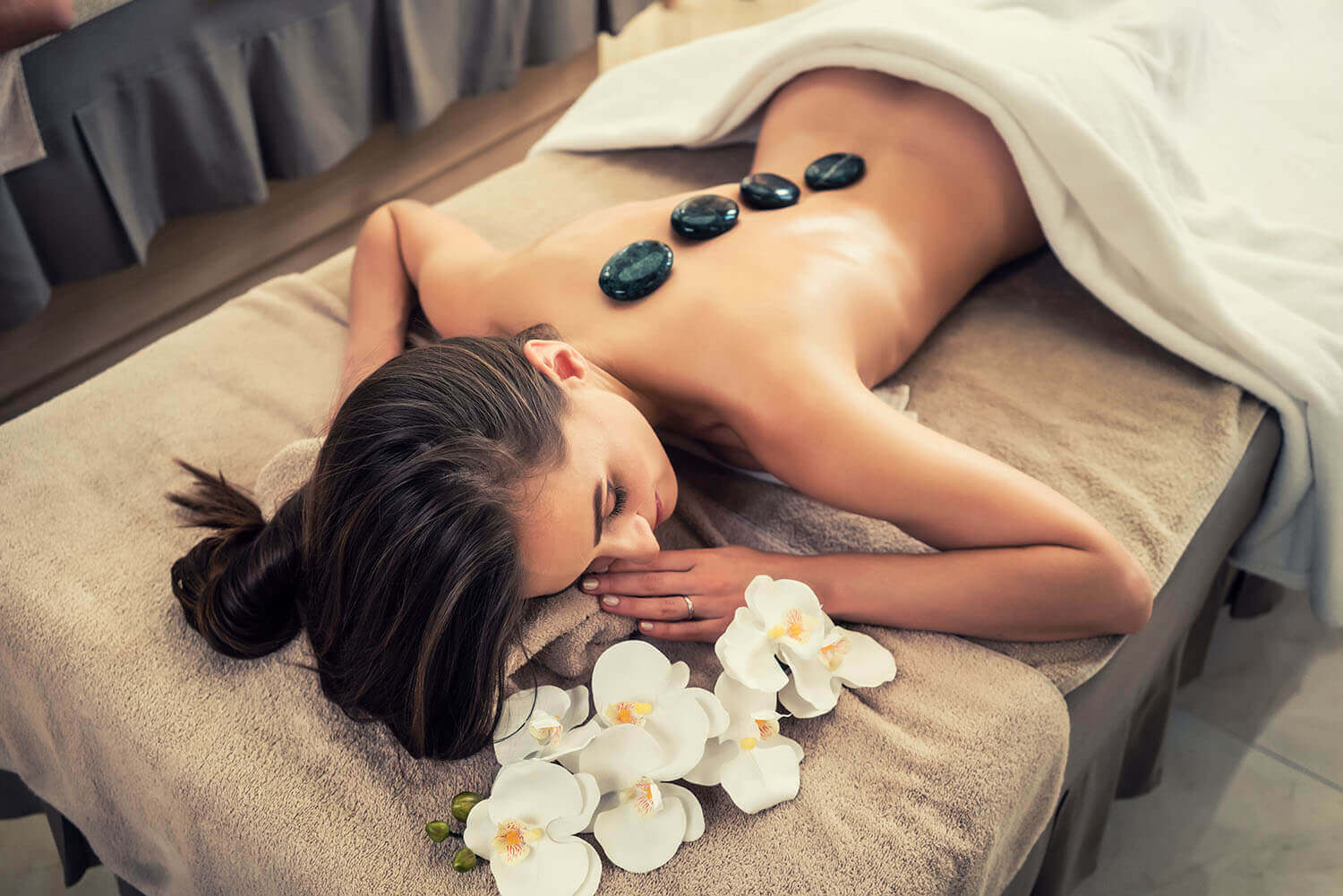 Of course, if you would be interested in a different type of massage, you can consult it with a physiotherapist on board. This type of adventure cruise is ideal if you long for a good rest. During this adventurous journey, you will sail from the historic town of Trogir to the beautiful azure blue waters of the coves on the islands of Solta, Hvar, Brač, and Ščédro. During relaxing cruise, you can sail on any of our yachts, but the best relax you could enjoy on sailboats Queen Axiera and Antiopa or catamarans Princess Seline and Princess Aphrodite.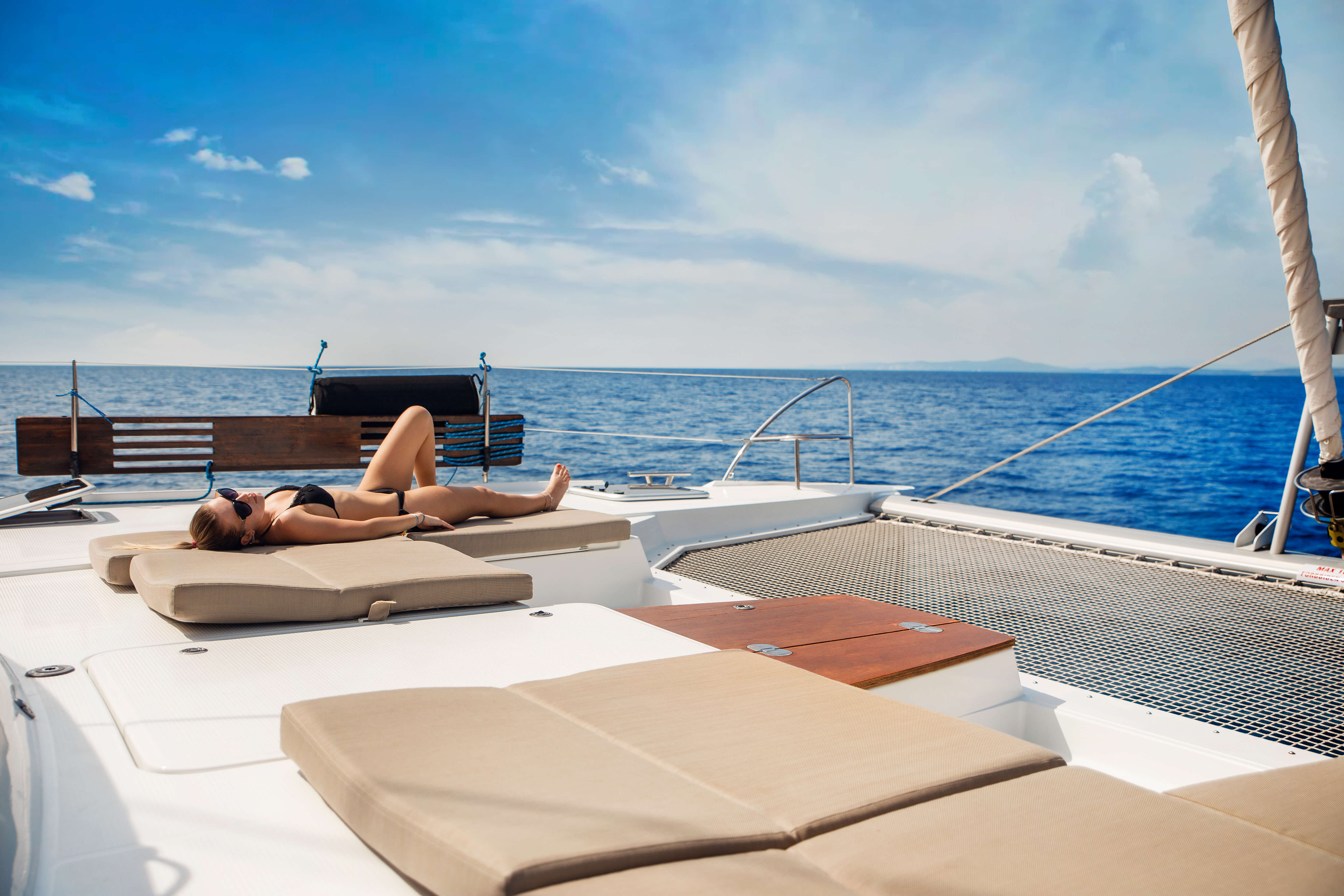 The price of the Relax Adventure Cruise starts at 7 890 € per week for the whole yacht and includes the service of the captain, certified physiotherapist, and Luxury Package. Depending on the boat type, it is designed for 8 to 11 people. You can read more about this cruise on our older blog here.
Spoil your taste buds
Gastronomic cruise is the right one for gourmets who like to enjoy local Mediterranean cuisine. Croatian cuisine is full of the best seafood specialties and delicacies. It represents pleasure that is hard to resist. You can also customize the gastronomic cruise according to your preferences. We offer both shorter and longer cruises in the Croatian taverns (domestic restaurants).
"The gastronomic cruise will open you the door to a world full of tastes and homemade Croatian specialties made from fresh ingredients."
With such a cruise you will delight not only your eyes when looking at the beauty of the Croatian coast but also your taste buds with great and delicious food.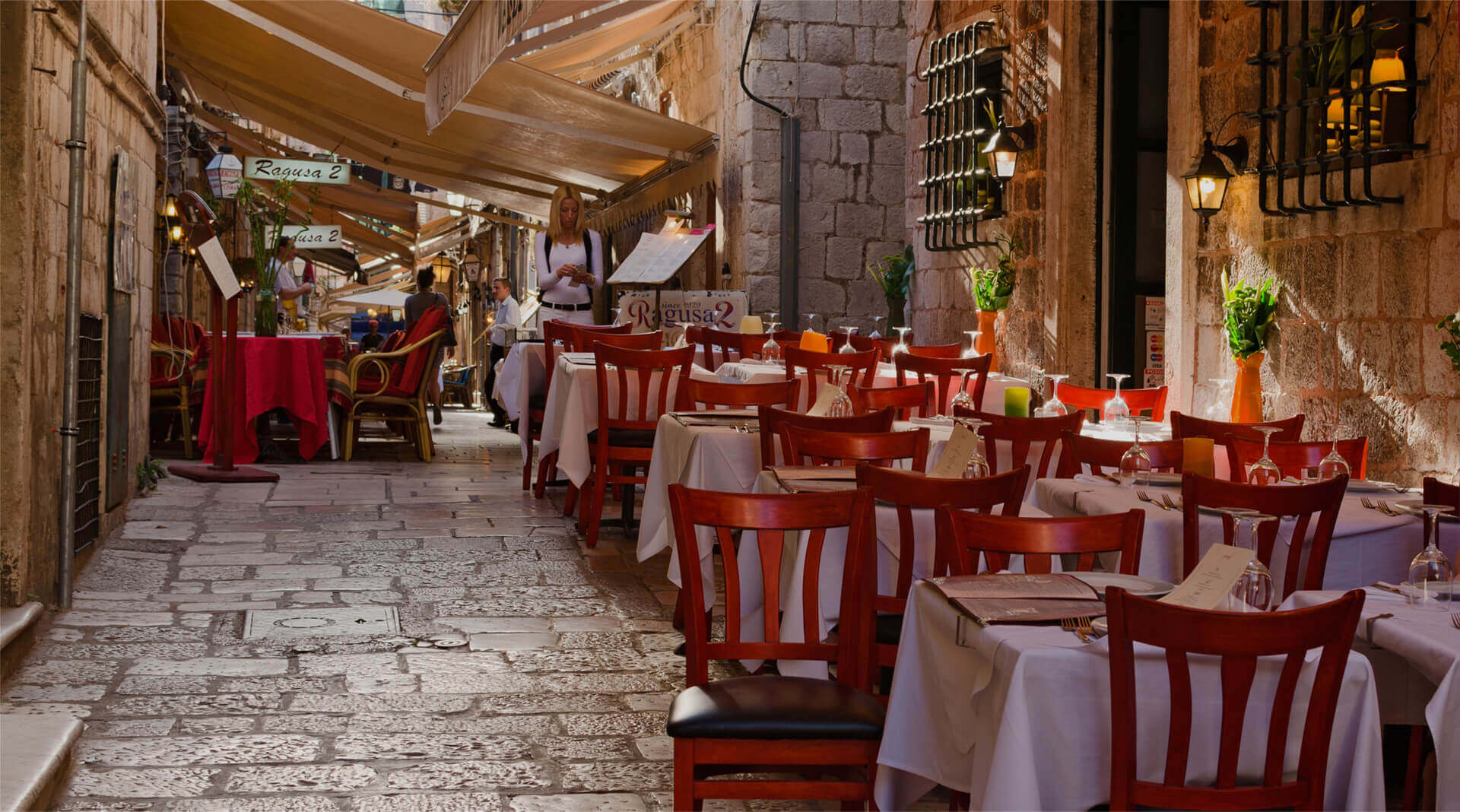 The price of the gastronomic cruise starts at 6 490 € per week for the whole yacht and includes captain services and Luxury Package. Depending on the boat type, this cruise is suitable for 8 to 11 people. You can check more about the gastronomic cruise in the article here. 
Wine cruise, experience to the last drop
How about enjoying tasty homemade red or white wines while sailing on the Adriatic Sea? During the wine cruise, you can enjoy the best Dalmatian wines (Korta Katarina, St. Hills, Matuško, Milicic, Stina and more). This type of cruise is suitable for adults who like to enjoy special moments together with unique wine tastes. The sea, the beauty of the seaside and the tasty quality wine is an unforgettable combination. During the wine cruise, you can visit the wine cellars and discover the uniqueness of the old wine region. You can enjoy wine on any of our boats, but especially on sailing boats Queen Axiera and Antiopa or catamarans Princess Seline and Princess Aphrodite.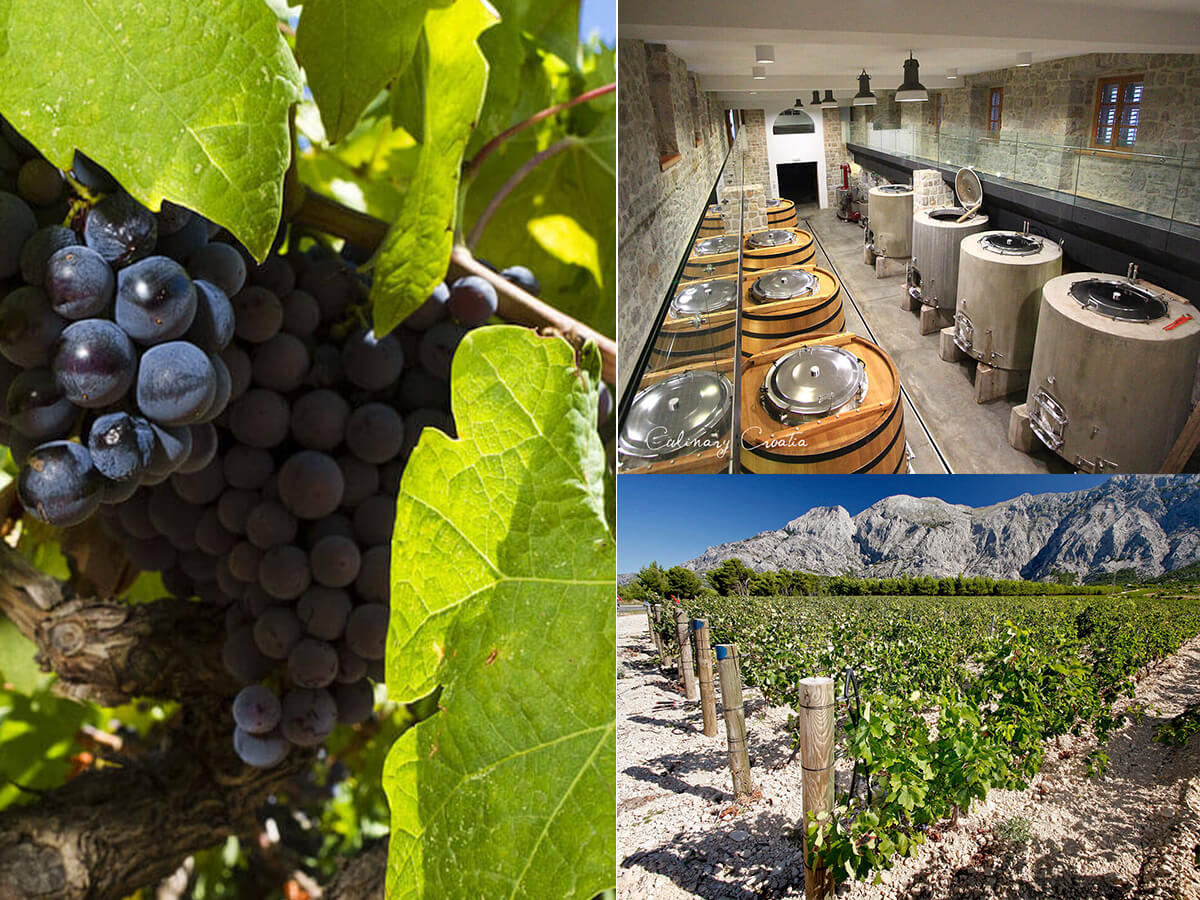 The week price of wine cruise starts at 7 890 € for the whole yacht, and it also includes captain and Luxury Package services. Depending on the boat type, the cruise is suitable for 8 to 11 people. More about the wine cruise you can find at our subpage or in the older blog here. 
In addition to the wine cruise, on our website, you can also run into the rum adventure cruise, in which you could enjoy an exotic experience as real pirates from the past. However, in Croatia, we have not found any special places where they offer really good rum. But we came up with a solution. You can take your favorite rum on the boat (if everyone from the crew brings 3 different types, you can do a quite interesting rum tasting during whole week) and if you want to become pirates for a while, nothing can stop you. If during your cruise you will find interesting places where a good rum is served, please share it with us and we will be happy to publish these places on our website. 
Think about your vacation now
Even though this summer holiday season has just ended, you can already start to think about your next year's vacation. If you would like to enjoy a boat cruise on the Adriatic Sea, you should think about it in advance, as it may happen that when you decide to do so, the boats will be already booked. Such types of vacations are usually sold out before the new summer season opens, usually in April. Of course, you can wait until the season's opening, or use the first minute or last minute, it is up to your preferences and how you can operatively adapt your free time. You can also make a surprise to your loved ones and give the cruise as a Christmas gift. So you won't have to worry about what gift to prepare. After unwrapping a gift, you or your loved ones will only count down the remaining days to your vacation.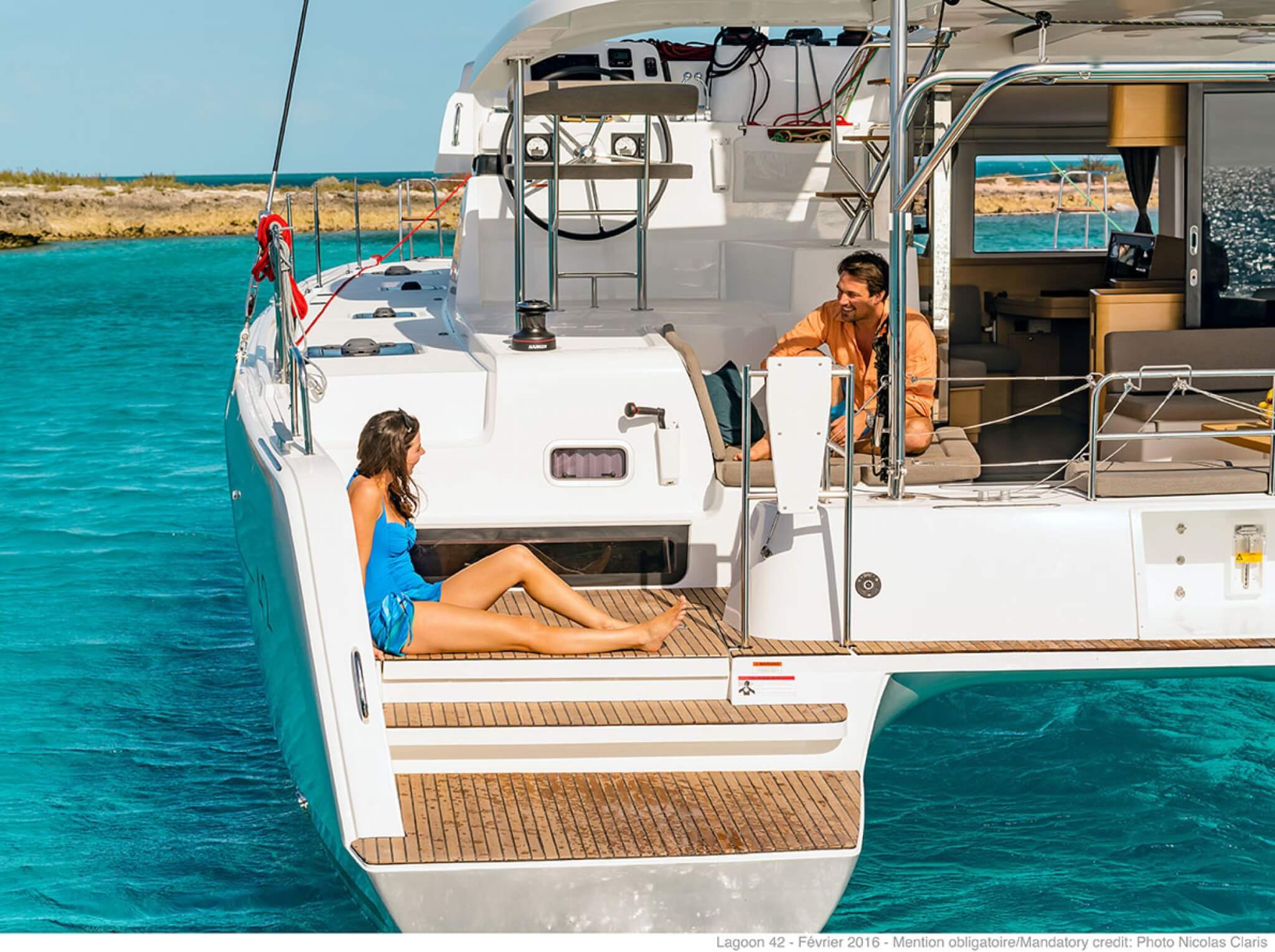 The adventure boat cruise is also a great choice if you would like to organize unconventional teambuilding for colleagues at work, but also family or friends. A week onboard is a unique opportunity to strengthen relationships and see how you work as a team.
Tips for the end
There was once a prejudice that a private yacht cruise was only for a few chosen and expensive. But this has changed a long time ago! Luxury sailboats and catamarans are designed for more people, so the price can be divided between 10 – 12 people. And if you choose to cruise out of the season, it is even a much cheaper experience than any other holiday by the sea. Even April or October are the ideal months for a cruise and the prices range from 170 € per person per week. And that's a perfect value for money, isn't it? If you are interested in a price offer or more detail information, please do not hesitate to contact us. We will gladly advise you anytime, just send us your questions via Online chat, email or write / call us on Facebook / WhatsApp / Viber Messenger. First of all, for us is a satisfied customer who likes to come back for new experiences! We will be very pleased if you expand our wide family of satisfied clients.