Austrian Chancellor Sebastian Kurz made a very sincere and perhaps even historical sentence a few days ago As much freedom as possible. As many restrictions as necessary. His demonstration initiative in opening up the economy inspired us and we have prepared something new for you in an exclusive offer that has not been here before. We present to you our new project: As much helpfulness as possible. As much measures as necessary. As we are well aware of the current difficult economic situation, which globally has affected negatively our clients and also us, we have decided to accommodate all our clients to choose a date and set up a price according to the individual financial possibilities of each client. As for the measures themselves, we have presented them in a separate blog The safest holiday is with us on our boat!
We want this helpful step to be seen as mutual assistance for both parties, as our operating costs for mooring, insurance and maintenance of ships are not negligible if we want to offer our clients only top quality services. Our offer will cover two exclusive boats on fixed dates. How will it all go? The client himself sets an acceptable price for his holiday week and writes us an email or on WhatsApp / Viber. Clients will be able to update their offer according to their financial capabilities within 10 days before boarding the ship without the need to pay a deposit. Updated prices will be updated on this page. The client with the highest price offer will be entitled to the given week. If someone wants to fix their date earlier and book a boat in a binding way, they update their price offer accordingly and after accepting the price from us, the client pays a 30% deposit to confirm his date. After paying the deposit from the client, we will confirm the reservation and stop accepting other offers for the given date. In the event that someone does not comply with the agreed conditions (does not pay the proposed price) 7 days before boarding the ship, we will contact another client who was right behind him.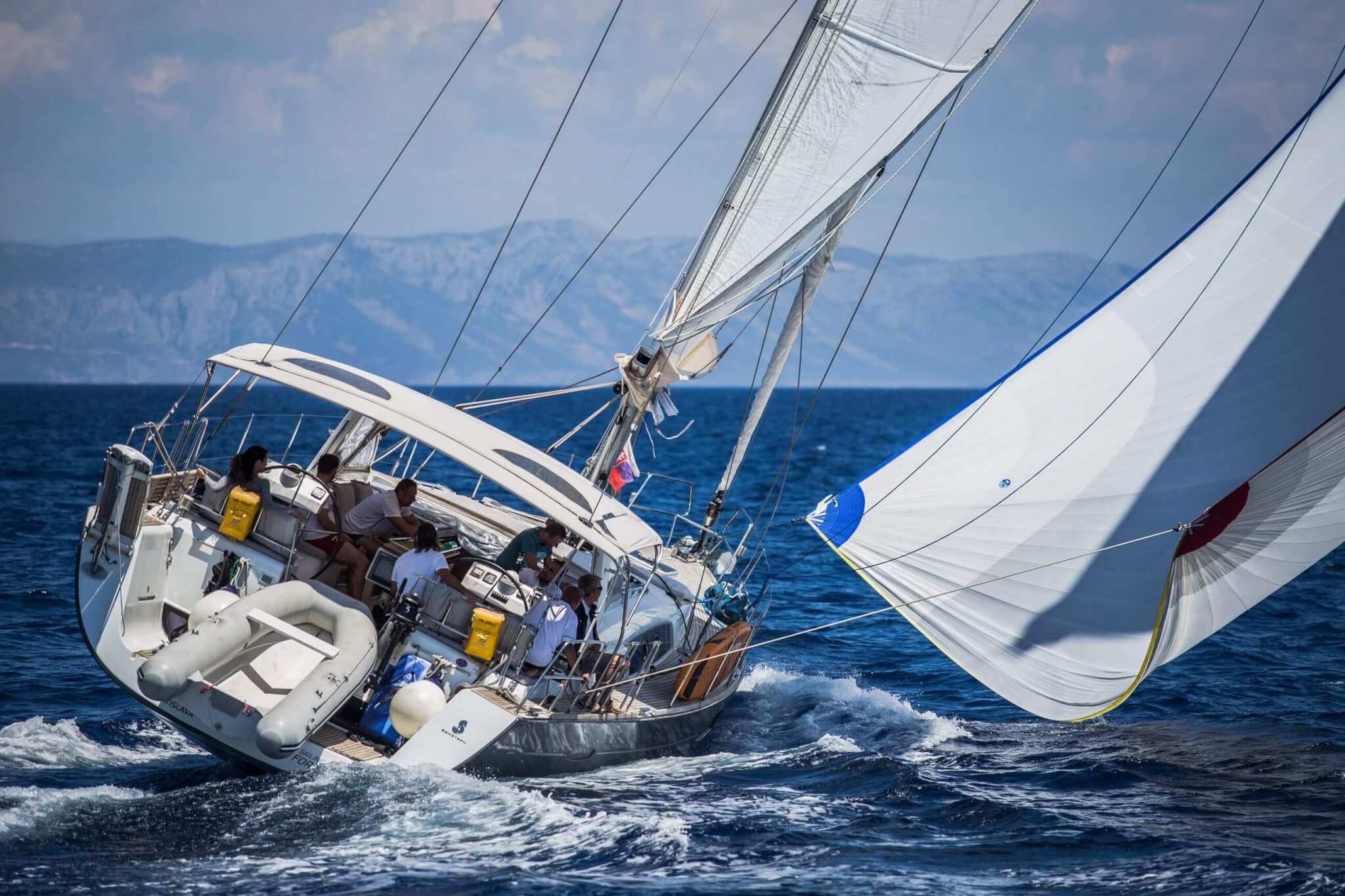 We set the starting price (see yellow value below for details), which the client can increase by EUR 100 upwards, taking into account our operating costs for the particular ship (fees for Marina Baotič, insurance, use of the vessel). Fixed costs (see green values ​​below for details) represent the cost of the Skipper and the cost of the Comfort package (includes – cleaning of the boat outside/inside, gas, underwater inspection, crew list, bed linen, 2 pc. towels/person, 1 pc. beach towel/person, 1 pc. bath mat/bathroom, 1 pc. blanket/person, bed linen and towels laundry, toilet paper and liquid soap in the bathrooms, coffee capsules, sponge for dishes, dishwashing detergents, big and small trash bags, dish towels and paper towels in the kitchen + tourist tax for the whole crew). If someone would like to rent a boat without Skipper, they will call us and we will also discuss this possibility depending on his CV and real experience in the same length category of the vessel. In case of any questions or unclearness, please don't hesitate to call our contact number +421 903 782 882. We recommend to open and view this web page for better reading on your Tablet or Notebook.
Catamaran Princess Aphrodite Saba 50 (basic price include skipper), max. capacity 11 clients
Date: 24.10-31.10.2020 
List Price: 3.900 EUR
   Last minute price: 
   500 EUR

+

1.200 EUR

+

550 EUR

= 2.250 EUR (205 EUR/person)
Sailing Yacht Queen Axiera Beneteau Oceanis 58 (basic price include skipper), max. capacity 11 clients
Date: 24.10-31.10.2020 List Price: 1.900 EUR Last minute price:    500 EUR + 1.120 EUR + 400 EUR = 2.020 EUR (185 EUR/person)